Watch the extended version of the video to learn how to use Weekee
for safe and comfortable diaper changing in the car.
Meet Weekee
On a normal car seat your child has no grip and tilts towards the incline, if you try to change the diapers. Weekee compensates the incline of any car seat, creating a generous, pleasantly soft and hygienically washable surface. Easy to set up, Weekee fits every seat and is suitable for all car brands. The handy format is easy to stow away. Weekee makes traveling with kids even easier. Designed in Germany, patented worldwide!*

Weekee is the world's first and only diaper changing pad for cars. It creates a safe and comfortable lying surface for your child – no matter, where you are.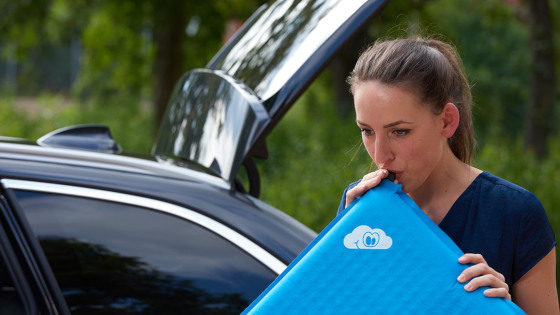 Its self inflating technology makes Weekee immediately ready when you need it. Add some air until you reach the requested fill…

Close and inflate the drybag. The inflated drybag needs to be placed under the changing pad to level it and compensate the incline of the seat.

Connect changing pad and drybag – ready. Now you can change your child's nappies in an easy and comfortable way.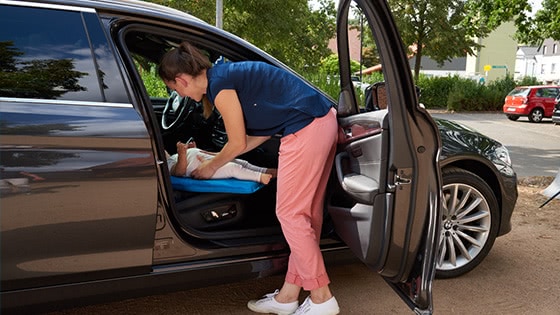 Weekee also fits any front passenger seat – thanks to its special shape and size.

Alternatively, you can position Weekee by placing the belt over the head rest – in this case you don't need the drybag.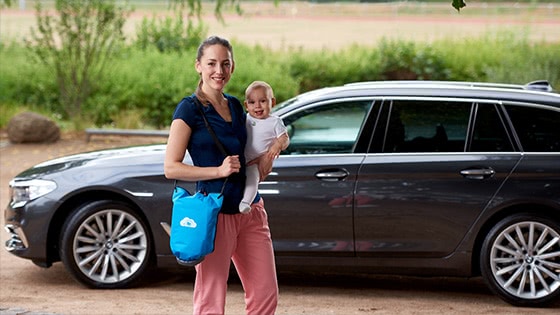 Thanks to the small format, Weekee is your practical travel companion.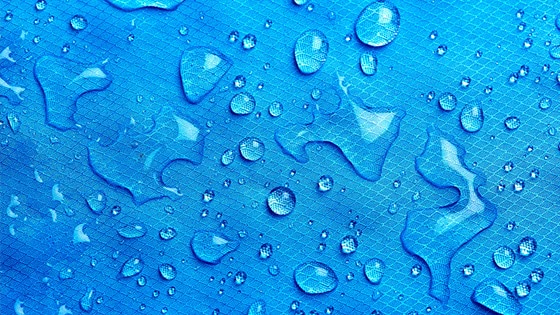 The soft thermo-surface is not only cosy, it is hygienic, water repellent and easy to clean.